THE STORY:
We were tasked with refreshing the Lance Crackers brand. Cultural shifts toward healthier snacking have led to people leaving junk food and looking toward crackers as a healthier option.
BUSINESS PROBLEM:
How can Lance Crackers realistically reposition itself as healthier to capture a new target without alienating our core?
TARGET:
CASUAL PERFORMERS:
18-34yrs and shops convinces stores for snacks

They live an active lifestyle but aren't necessarily 'health freaks'.

They value protein in their healthy snacks
Takeaway: The new audience doesn't see Lance Crackers as compatible with their healthier adult lifestyle, while our core audience loves that Lance gives them "more peanut butter" than it's competitors.
STRATEGY:
Reframe how our target determines healthy to be about potential.
Get them to stop thinking about what they can't have in their snacks, and about what they do could with more energy.
POSITIONING:
The potential to fuel everyday adventure.
To live up to this promise we needed to give them more so they could fuel their active lifestyle, but without alienating our core.
PRODUCT EXTENSION:
How we lived up to our promise.
To break away from category conventions we added additional protein, whole grains, more durable packaging, and added a carabiner.
We also added a line of "Casual Performance apparel ready for a morning jog or night on the couch.
CREATIVE CAMPAIGN:
Our creative team developed the concept by humorously asking the question
"If Lance gives you the energy to do more, what would you do more of?"
Brand Manifesto
Print,Experiential, Social
Reversible print ads

Lance Truck parked outside gyms giving people the choice of snacking on Lance or watching TV

Strong brand personality on Twitter hijacking conversations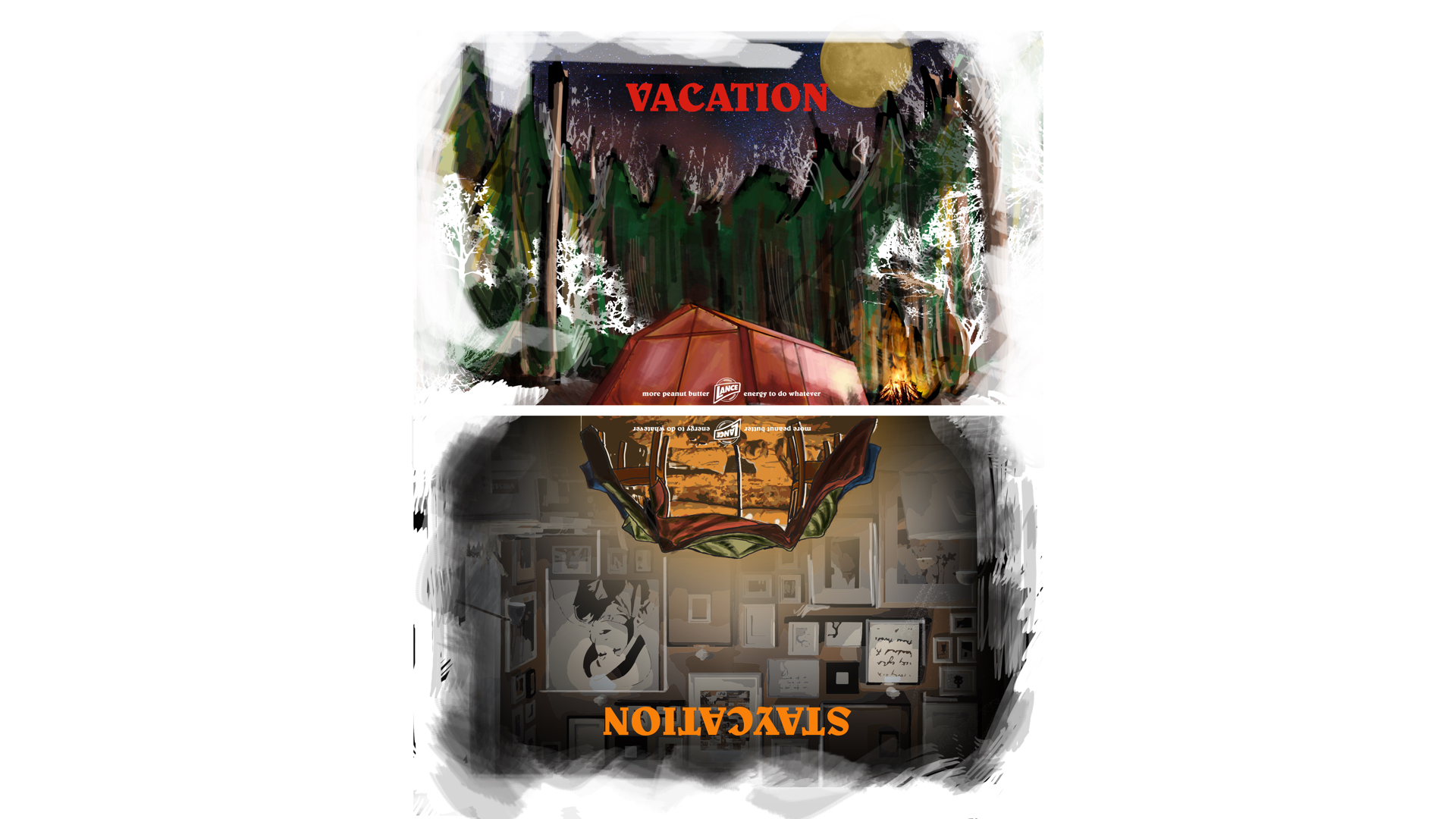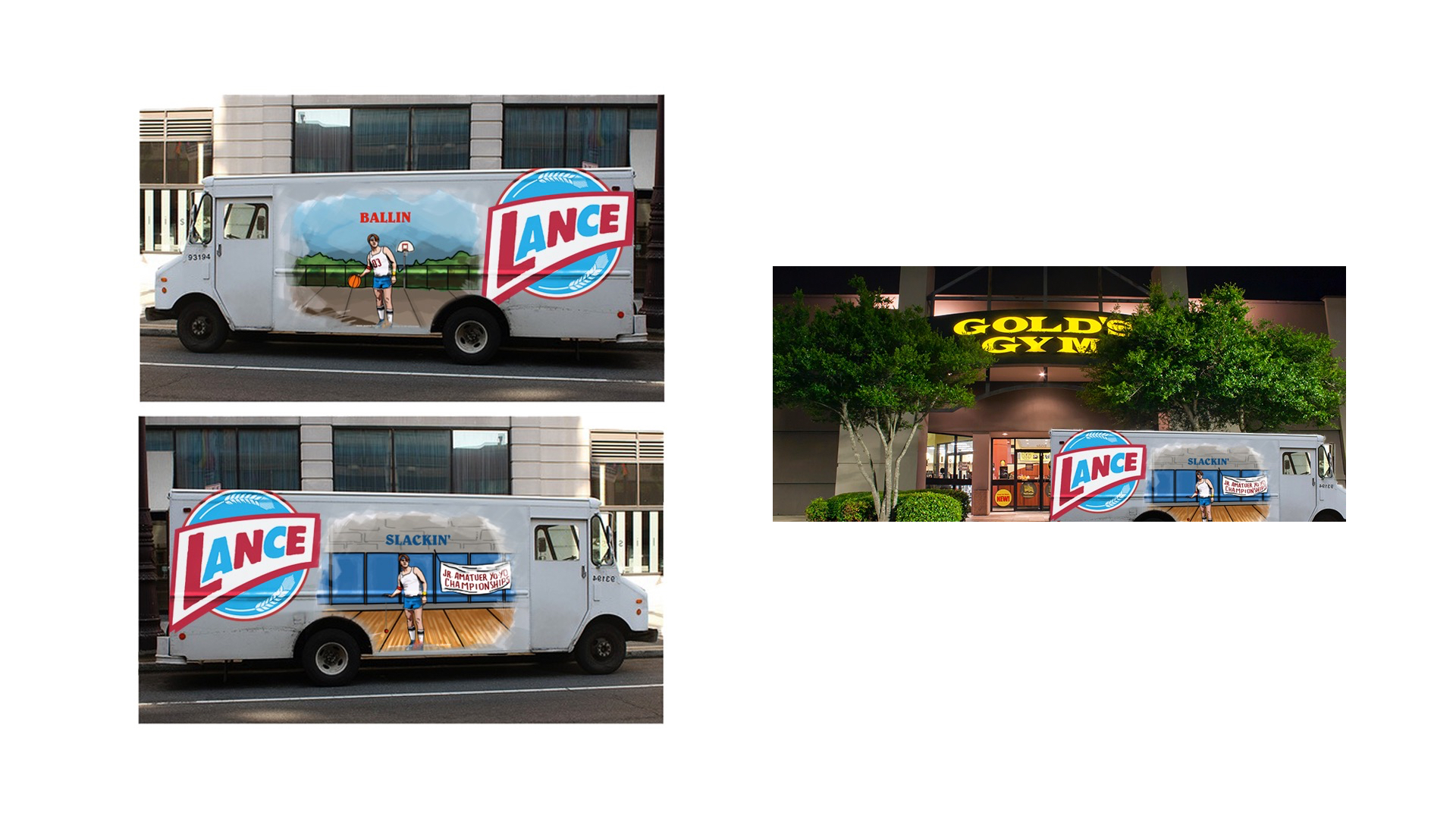 IN-STORE:
We capitalized on the insight that shoppers will head to the cooler first by playing a zip-line display using our carabiners, followed up with POS in the "Better For You" section.
Team
Brand Managers: Basil Frye, Darren Lifferth
Strategist: Kyle Calkins